Toji Temple
What is Toji Temple
Toji temple is registered as UNESCO World Heritage. More than 30 national treasures are held.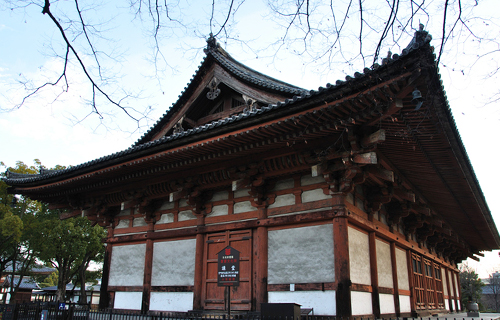 A temple which has many features especially, the 21 statues of the hall is really nice and powerful.
Spring and Autumn season the cherry trees and maple trees decorate the sight. And also 21st of each month open air market calls "Kobo-san", stands stand in a row and many tourists visit there.
History
The establishment of Toji temple (East temple) was 8th century. It locates the East side of the main entrance "Rajomon" to the Kyoto city. The West temple (Saiji) was broken and does not exist anymore.
The original name of Toji temple is "Kyo-o Gokokuji" but its location we call as Toji (East temple) The temple is originated to prey for protection of Japan.
During the Heian period (794-1185), a monk "Kukai" of Shingon Esoteric Buddhism activity and Kamakura period a monk "Kobo Taishi" were made famous the temple.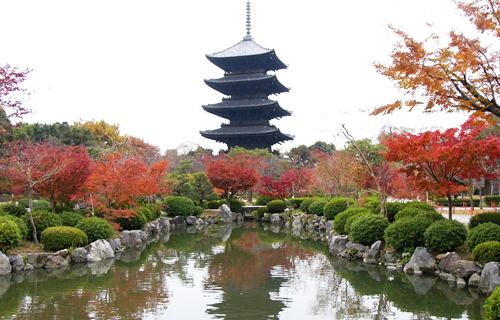 Features of Toji temple
Minami Daimon (the South gate)
As same as the five-storied pagoda of Toji temple, "Minami Daimon" is representative symbol of Kyoto. The gate existing was dismantled in 1895 which was built in 1601. It is fully engraved accurately with the Azuchi Momoyama period (1573-1603).
Kondo hall
Kondo hall was built in 796 A.D. but burned out 1486. Hideyori Toyotomi, the son of the fell Shogunate Hideyoshi Toyotomi in 1603 A.D. The first and the second floor are made with combination design of Japanese and Chinese. And you'll find Yakushi Sanzon statue of about three meters.
The five-storied pagoda
After 826 A.D., accidentally but frequently burned several times and burned out four times the five-storied pagoda. What we can see these days was built in 1644 the Shogun of Tokugawa Family (Edo period 1603-1868) and it took fifty years to completion. The height is fifty seven meters and this is the highest in the historical Japanese towers. It is engraved as same as the gate which is mentioned previously. The four corners of the base level, you can find four devils which were graved as a joke of sculptor. It says that the figure of punishment is not going out and introspect their immorality.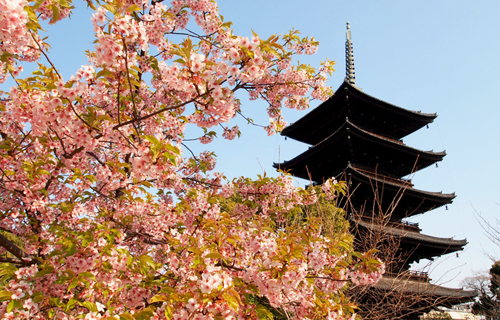 Festivals
Other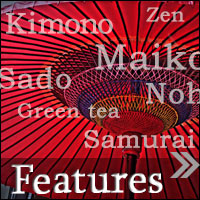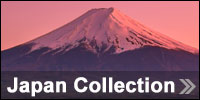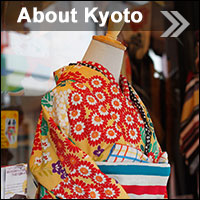 About Kyoto
Historical, custom basis, georaphical, cultural stuff of the Kyoto :)