Family custom
In much Japanese family tell to their kids not to step sliding door rail should not step. Some says, Ninja was stayed under the floor when the sneaking Samurai house, and uses the slit of the rail attacked Samurai. In Kyoto, the stepping rail is same as stepping the fathers head. There are many families rules and customs like this.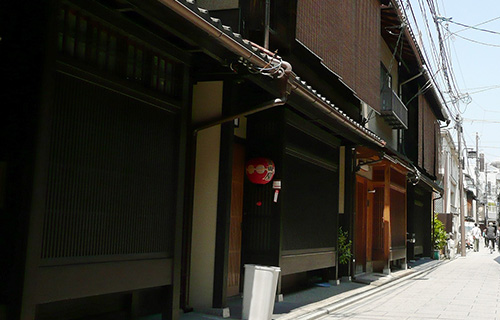 The customs of food
On June 30th in Kyoto, people eat "Minazuki", has mimicked ice cube added an adzuki bean (has metaphor to perish demon) sweet. This originates in the annual event "the icy festival" which people of the Imperial Court ate ice on June 30th.
Rural customs sometimes changes it style and pass down from generation to generation.
It is wonderful and interesting "icy festival" of a thousand years ago, became a kind of sweets and became a modern custom.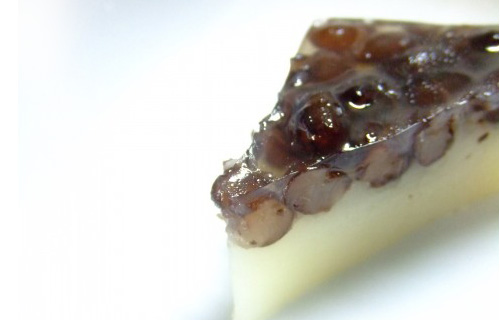 Place name custom
The Kyoto's location name is difficult to read in Japanese. The address mentioned as "Up", "Down", "East" and "West". I.e. from X st. and Y st. goes up (North). There is no other city where put these information on the address.
Perhaps, this custom was born as the squared town planning of Kyoto since 1000 yrs. ago. An ancient children's song, helps you to gets street order. Easily to learn and even a adult sometimes sing to get a idea where the person want to go. 。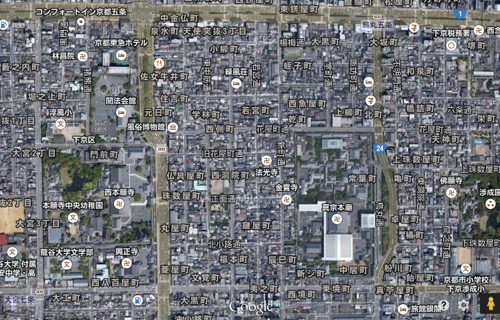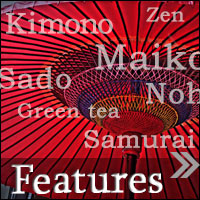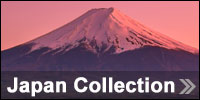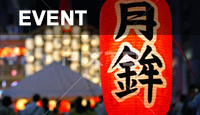 The most famous Events!
Please, look at before your travel and planning
January

Fude Hajime [2nd-4th]Kitano-tenmangu
Kemari Hajime [3rd] Shimogamo shrine
Toshi-ya [15th] Sanju-sangen-do
February

Setsubun [2nd-25th] Mibu temple
Baika Festival [25th] Kitano-tenmangu
March

Nagashi Bina [3rd] Shimogamo Shrine
April

Miyayo Odori [1st] Gion-kobu-kaburenjo
Mibu Kyogen [21st-29th] Mibu temple
May

Aoi Festival [1st] Kamigamo shrine, Shimogamo shrine
June

Kibune Festival [1st] Kibune shrine
July

Gion Festival [7th] on the corner of Shijo st. and Karasuma st.
August

Daimonji Gozan Okuribi [16th]
September

Seimei shrine Reisai [Autumnal Equinox Day] Seimei shrine
October

Mibu Kyogen [include the 2nd Mon., for 3days] Mibu temple
Era Festival [22nd] Heian Jingu
November

hitakisa [8th] Fushimi Inari Taisha
December

Joya-no Kane [31st] Kurama temple, etc.