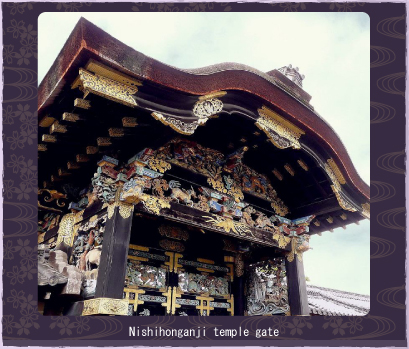 The Kokuho national treasure haves and give its own
atmosphere and history, etc.

as those appear overcame
restoration and reconstruction after wars,
and natural disasters, etc.

In a National Treasure building, there are master crafts
statues and other national treasures.

Visiting for these national treasures helps to
get a Japanese traditional idea.





In Kyoto there are many Kokuho.
In the classification of art crafts, 180 crafts are appointed as National Treasure out of 871 art crafts National Treasure of Japan (more than 20 % in small Kyoto)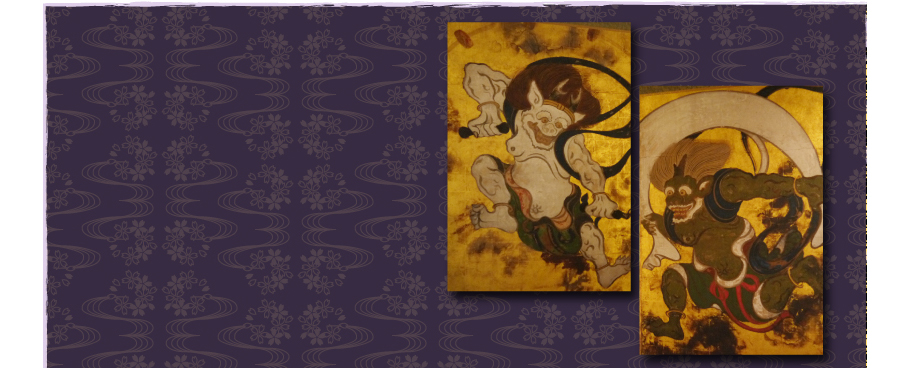 Kenninji Temple Fuzin Raizin Zu folding screen

This is the best art of famous painter Soutatsu Tawaraya.
It seems like draw in early 17th century by an order of Kyoto's wealthy merchant.
The back ground is covered by gold leaf. From the right hand side comes down a God of wind riding on a cloud and the other side drumming Thunder God is drawn.
This made a prototype image of Japanese wind and thunder gods. Its background make gorgeous folding screen looks but at the same time it makes three dimensional depths to the picture. For the protection and condition of the art and its value, the original is in the Kyoto National Museum.

The actual folding screen in Kenninji temple is a well done but a replica.

There are 31 places, 50 Kokuho buildings in Kyoto plus 4 temple bells. In 2014, two more buildings appointed of Nishihonganji temple and Amidado as Kokuho. Kyoto is full of National treasures.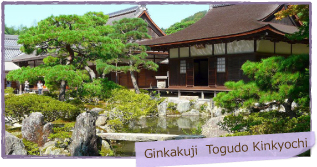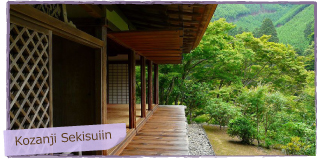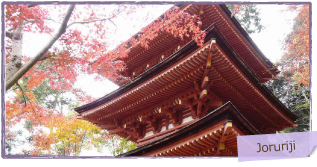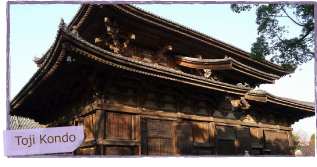 List of Kyoto National Treasures
Daitokuji
Ryokoin
Daisenin
Kamogamojinja
Daihoonji
Kitanotenmangu
Nanzenji
Ginkakuji
Shimogamojinja
Nijo castle


Tofukuji
Ryoginan
Rengeoin
Myohoin
Toyokunijinja
Kiyomizudera
Nishihonganji


Kanchiin
Kozanji
Ninnaji
Koryuji
Daigoji
Sampoin
Hokaiji
Komyoji
Byodoin
Ujigamijinja
Myokian
Joruriji
Kaijusenji
Chionin
Karamon, Hojo, Entrance
Shoin
Hondo
Honden
Gonden
Honden, Ishinoma, Haiden, Gakunoma
Hojo
Ginkaku, Togudo
East Honden, West Honden
Ninomaru Goten, Kurumayose, Shikidai, Ohiroma, Sotetsu no Ma, Kuro Shoin, Shiro Shoin
Sanmon
Hojo
Sanju Sangendo
Kuri
Karamon
Hondo
Hiunkaku, Shoin, Karamon, North Noh stage, Kuroshoin, Goju no To, Rengemon, Kondo, Daishido
Kyakuden
Sekisuiin
Kondo
Keikyuin Hondo
Goju no To, Kond o, Seiryugu Haiden, Yakushido
Omote Shoin, Karamon
Amidado
Niomon
Hoodo, Chudo, Ryoyokuro, Biro
Honden, Haiden
Chashitsu
Hondo, Sanju no To
Goju no To
Sanmon, Hondo

Bit of Knowledge
Kokuho can classify into construction, painting, sculpture and statue, art crafts, calligraphy, classic literature, ancient manuscripts, and archaeological evidence. The total number of Kokuho in Japan is 1136 are appointed.

As an extra information, Kinkakuji temple which is known as the Golden Pavilion is not appointed as Kokuho. And there are no crafts of Kokuho in there. As those was burned out everything in 1950.

Important Cultural Property is a classification below Kokuho appointed by Japanese Minister of Education, Culture, Sports, Science and Technology.
Basically it can be classified into two parts such as construction and art crafts.
There are 2,145 Important Cultural Properties in Kyoto.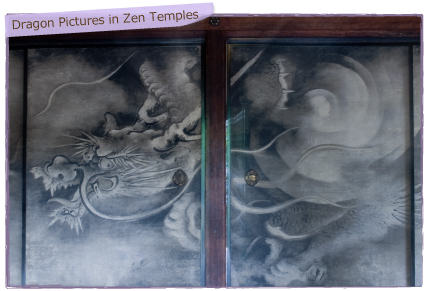 There are Dragon pictures in Zen temples.

This is because The famous dragon pictures are Daitokuji temple, Kenninji temple, Myoshinji temple Sokokuji temple, Tohukuji temple, Tenryuji temple, Nanzenji temple and Roanji temple.

And not temple but Kitanotenmangu shrine's dragon picture is famous, too.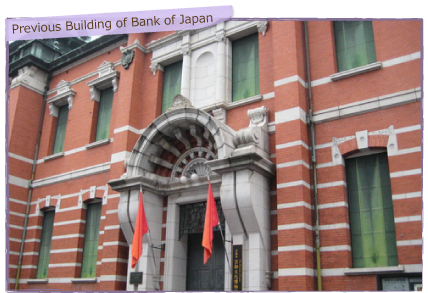 In 1969, it appointed as Important Cultural Property.
It was on duty from 1906 to 1969.

the building modeled British construction of 19th century.
The inside of the building has large hall and everything makes historical atmosphere.

The building was planned by a leading person of the industry at that time who made Tokyo Station, too.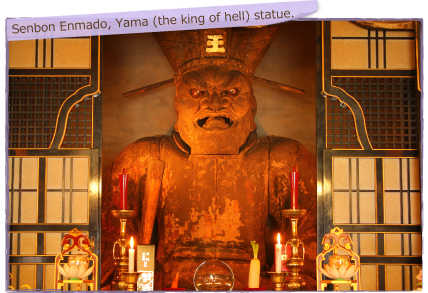 After transmitted Buddhism to Japan, many of statues were built. Since 8th century uncountable statues of variable Buddha and gods were made and you can find it in temples and shrines. Originally, Buddha statues are for faith and recently it appreciates as art crafts, too.
The left picture, which is appointed as Important Cultural Property was lost during the wars. It remade in 1488.
Yama is the king of hell who judge after the death. It says a liar will loose the tongue removing with pliers by Yama. Yama statue has large mouse and eyes and it is angry.
It says the expression of Yama is telling us the misery of the hell.

Kyoto National Museum
The museum locates in the East area (Higashiyamaku).
Mainly, the museum exhibit cultures related with Kyoto such as Art crafts, dirawings, writings, etc.

It was established in 1897. The museum it self is also appointed as Important Cultural Property.