Ninnaji Temple
What is Ninnaji Temple
Ninnaji Temple is registered as UNESCO world heritage. This is the most famous gate which is painted with vermilion color.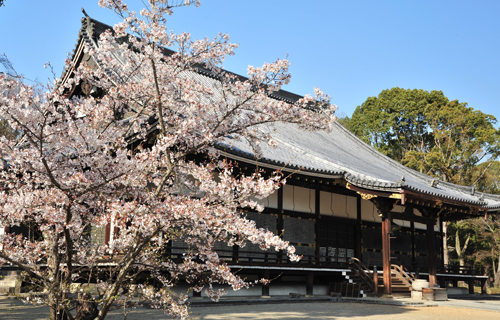 After passes through the gate, you'll find various buildings of Shinto shrines. Ninnaji Temple had strong relation with Imperial family, because, every retired emperor was used to live in there before 19th century. And also an essay which is three major ancient essays "Tsure-zure gusa", mentioned about Nin-na monk.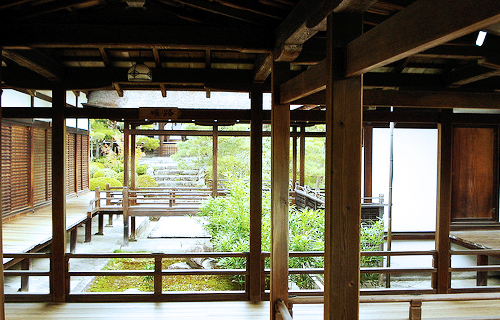 History
Ninnaji Temple started to build in 886 AD by the order of the emperor at that time. But the emperor who ordered was passed away before the foundation. And the construction finished in 888 AD by the next emperor "Uta emperor". There was another plan for naming but by the name of an era, Ninnaji Temple was named. The emperor built a chamber next to the main building "Omuro" and lived there after the retirement.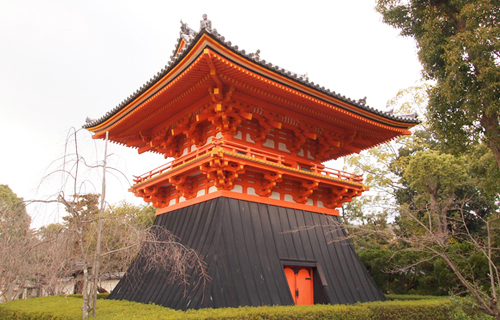 Cherry blossoms
The Omuro is also famous as a cherry blossom called "Omuro Sakura". The tree is naturally and especially not high (2 meter height), so you are able to enjoy the flower in front of your eyes. By the recent scientific analysis says the land has rock bed that one of the reason of its form.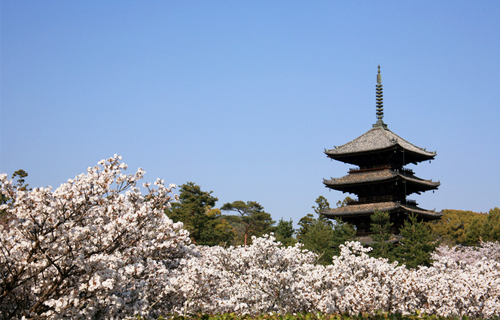 Festivals
Other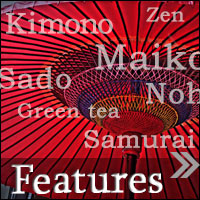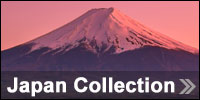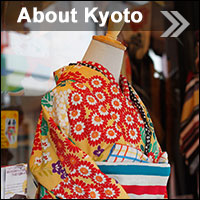 About Kyoto
Historical, custom basis, georaphical, cultural stuff of the Kyoto :)