Fushimi-inari-taisha
What is  Fushimi-inari-taisha
The Fushimi –inari-taisha of Kyoto is the head quarter of Inari shrine of all over the country. The total number of Inari shrine is more than 30 hundred.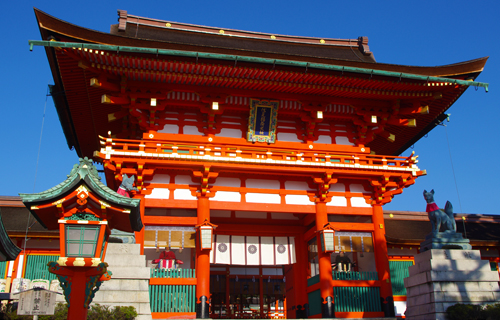 The main building of the head quarter locates the foot of the Inari Mountain. People believe the god is for agricultural productiveness, rises up business and trip safety. There are many visitors visit there and especially the end and beginning of the year will be so crowded as one of the five most crowded temple and shrines in Japan.
Attractive place
Samba Inari

Not the samba dance. If you take the candles left in front of the shrine building, labor pain will finish as long of the candle.

Hizamatsu-san

If you pass through under the lifted root of the pine tree, the tree grants your wish.

Kodama pond

It says the echo direction when you crap the hand, exist the person who you are looking for.

Oseki yashiro

It says wonder-works for cold and asthma.

Yakurikishya

It says wonder-works for every illness.

Ganrikisya

It says wonder-works for eye disease.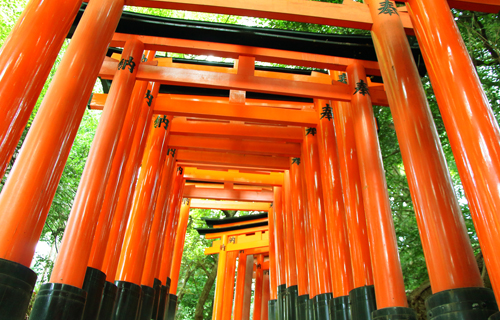 For studying
It says wonder-works for studying. Even if its so, you have to try by yourself. The history of this shrine is new, established during Meiji period.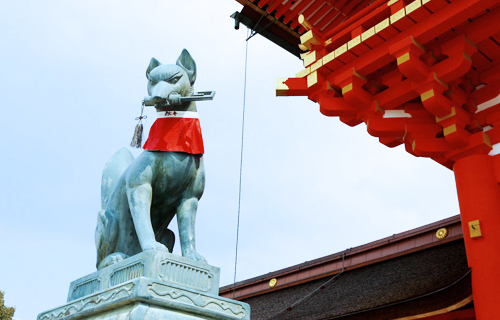 Festivals
Other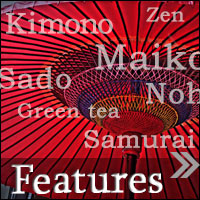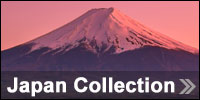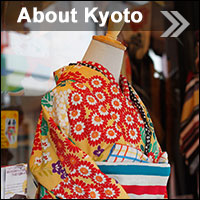 About Kyoto
Historical, custom basis, georaphical, cultural stuff of the Kyoto :)