Heian-jingu
What is  Heian-jingu
Heianjingu shrine locates in the East area of Kyoto. It is famous of "Jidai" festival.。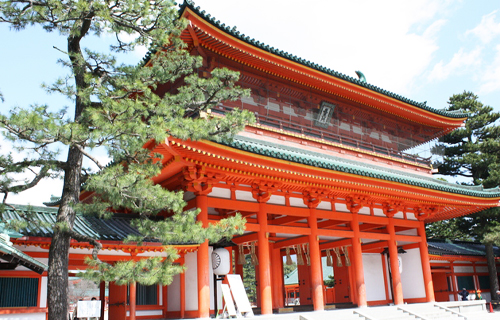 History
The shrine was established in 1895 as anniversary of 1100 years of Kyoto history. The deity a shrine is the emperor who made the decision to move the capital to Kyoto. After time, the shrine deified the emperor who made the modern Japan at the same time. In 1976, the shrine was burned out by arson but it was reconstructed after three years.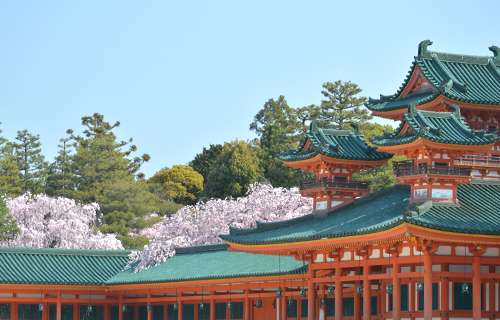 Feature
Large gate:

The gate at the entrance to the shrine is famous. The height is 24.4 meters and between the pillars are 11.4 meters. This is one of the largest gates of shrines in Japan. (A gate of a shrine is separation of public and where the god lives.) After the gate, there museums and some cultural institutions are available to enter.

Garden:

The garden has about 30,000 square meters large, and in the middle of the garden locates pond and island, bridge, stones which has modern but traditional Japanese gardening style. The garden is nice view location by the government.

Daigokuden:

Daigokuden is a building which reappears Heian period's Imperial court building. During the winterwhen it snow, the contrast of red and white is so beautiful. The garden is made followed the basic idea to keep nice looking in every season as the basic idea of traditional Japanese garden.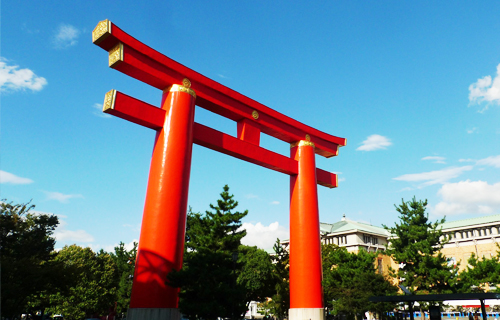 Festivals
Other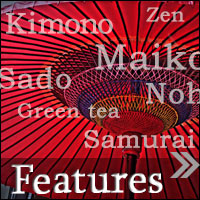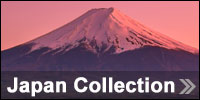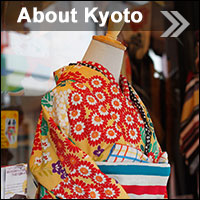 About Kyoto
Historical, custom basis, georaphical, cultural stuff of the Kyoto :)