Pottery Festival
What is Pottery Festival
During 7th of August to 10th for three days from 9 to 22 o'clock, hold pottery festival along Gojo Street in the East area from Kamo River to Higashioji Street.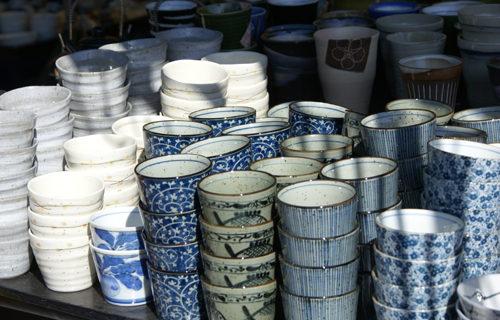 This pottery festival is one of the largest in Japan and around four hundred thousand people come to look for variable famous potteries of all over Japan. During the days, more than four hundreds stands of pottery appear.
History
Gojozaka locate near from Kiyomizudera temple and Kamo River is developed as Kiyomizu pottery production area since long time ago. It was so famous and it still famous of pottery of high quality. This pottery festival of Gojozaka was started in 1920 A.D. to sale product couldn't reach to the first class quality. Right now, the festival is well known as one of the summer season event in Kyoto. And recently, several new pottery shops are launched along the Gojo Street, especially younger generation.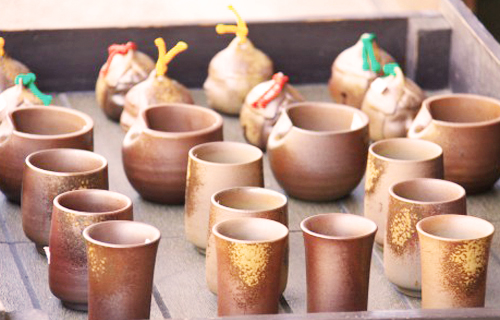 Feature around there
Rokudo-chinnoji temple The temple is known as "Rokudo-san" in Kyoto. It locates on Matsubara Street and it is famous spot to visit during 7th to 10th of August for festival of dead. This temple area was well known as where has strong Buddhism effect. Near the temple, there is "Rokuhara-mitsuji temple" was called death space where connect real world and outer world with many miths stories. There is judge of the afterlife statue and his subordinate. It says a old well is a gate of the afterlife world.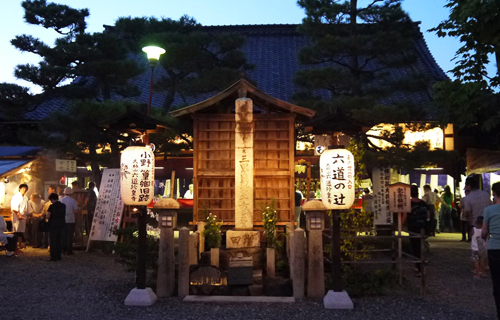 Festivals
Other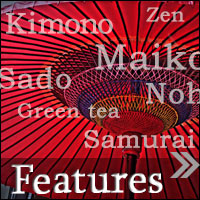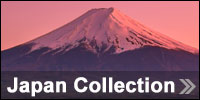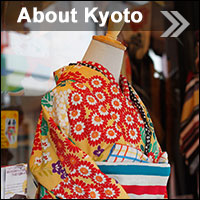 About Kyoto
Historical, custom basis, georaphical, cultural stuff of the Kyoto :)