Nijo Castle
What is Nijo Castle
Nijo castle locates in the Kyoto city, was registered as the UNESCO World Heritage Site Historic Monuments of Ancient Kyoto in 1994.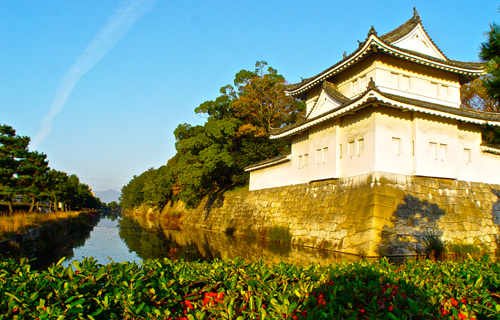 There was several Nijo castle at different location during the history of Kyoto.
What we can find was built 1603 AD by famous shogunate Ieyasu Tokugawa his son Iemitsu Tokugawa stayed in 1634.
After Iemitsu Tokugawa visit any Shogun was visit there.
Nijo castle can be separated by palace. Especially "Ninomaru-goten", built Ieysu Tokugawa has Samurai-style room is beautifully coffered ceilings and sliding doors picture. The palace which Iemitsu Tokugawa built main hall had five layers but burnt.
Points
The Ninomaru-goten is famous for it's beautiful inside as mentioned and the place of the end of the Samurai Shogunate.
Also it's variation of gardens of Momoyaka style (gorgeous and sensitive), even a occidental style gardens are famous.
What's more you can enjoy the difference of seasonal view. i.e. Sakura (cherry blossom) for spring, etc.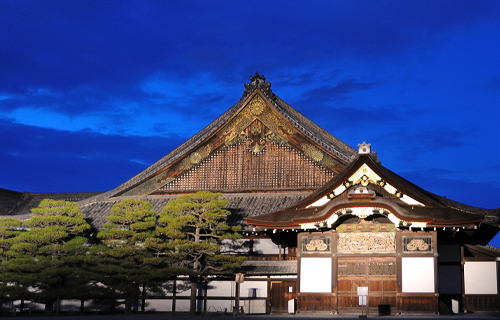 Festivals
Other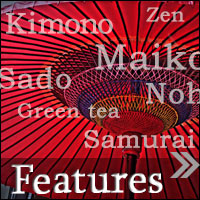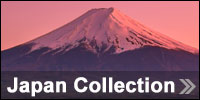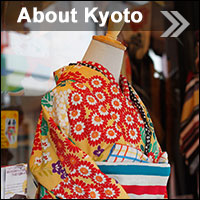 About Kyoto
Historical, custom basis, georaphical, cultural stuff of the Kyoto :)