Kuzukiri
What is Kuzukiri
Kuzukiri is a noodle kind uses for sweets or for stew. The material of Kuzukiri is Kuzu starch of runner starch of pueraria lobata.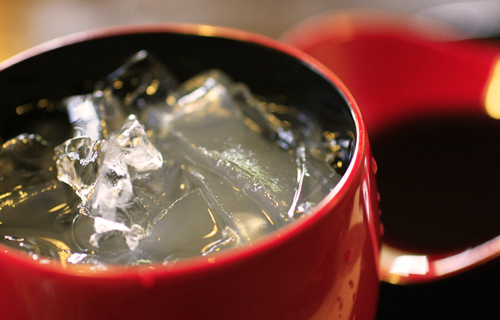 Dissolve it with hot water and pour into a frame. When it is fixed cut it as a noodle. The dish prepares with brown sugar syrup as sweet or uses it as ingredient of a stew. Almost there is no taste by itself, and the material is to enjoy its touch. It says Kuzu starch helps to quicken the circulation of the blood and bring down the blood pressure. It seems like interrupt thrombolytic work. If you are taking medicine, pregnant, heart disease, or other diseases, please checks to the doctor before trying. If not taking any medicine or other previous cases it is good for your health. Kuzu starch was used as private medicine for long time in Japanese history.
Kyoto Sweets and Kuzukiri noodles
Kuzukiri is able to try every where of Japan now.
Actually Kuzukiri was originated in Kyoto, Gion and a freezing Kuzukiri is a representative dessert of Kyoto during the summer.
It prepares put freezing Kuzukiri with brown sugar syrup. These days there more variations of syrup like a syrup of Green tea (Maccha style) or fruits, etc.
Kuzukiri made by only the water and Kuzu starch.
The touch of the noodle is different from others which has so smooth touch and unique texture.
Some of the people say Kuzukiri is the best when you are hanged over.
The bad thing of Kuzukiri is it become white if you do not consume without taking too much time. It transparent appearance like flexible ice cools down your life just eating.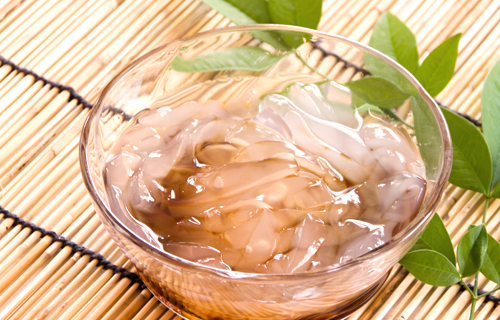 Kyoto Cuisine
Kyoto Sweets

Tsukemono (Picles)

Green Tea
Other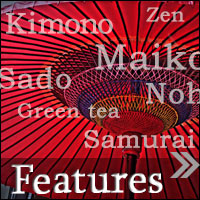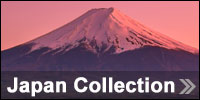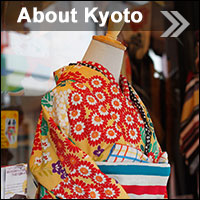 About Kyoto
Historical, custom basis, georaphical, cultural stuff of the Kyoto :)